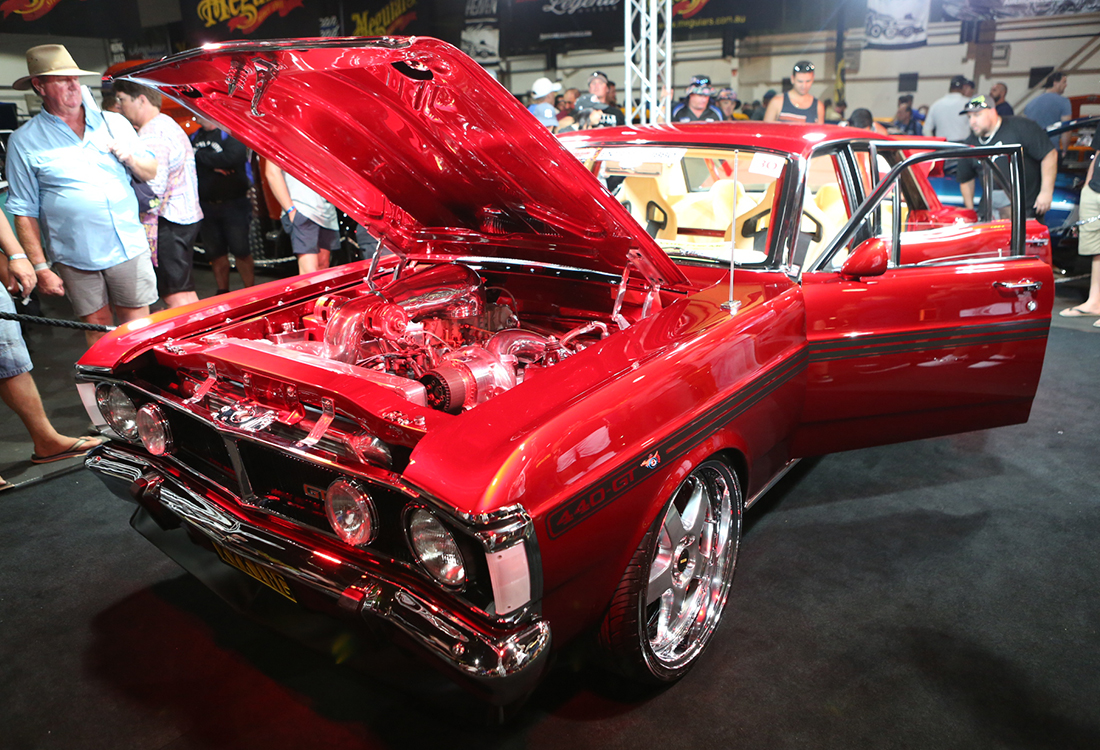 Simon Mokdassi's 1971 XY Falcon is your Summernats 30, Meguiar's People's Choice. From the time the black silk covers came off during Friday night's Great Meguiar's Uncover, it was clear the HOK Kandy Apple Red sedan had serious appeal – as there was a there was a constant crowd around XYKING all weekend.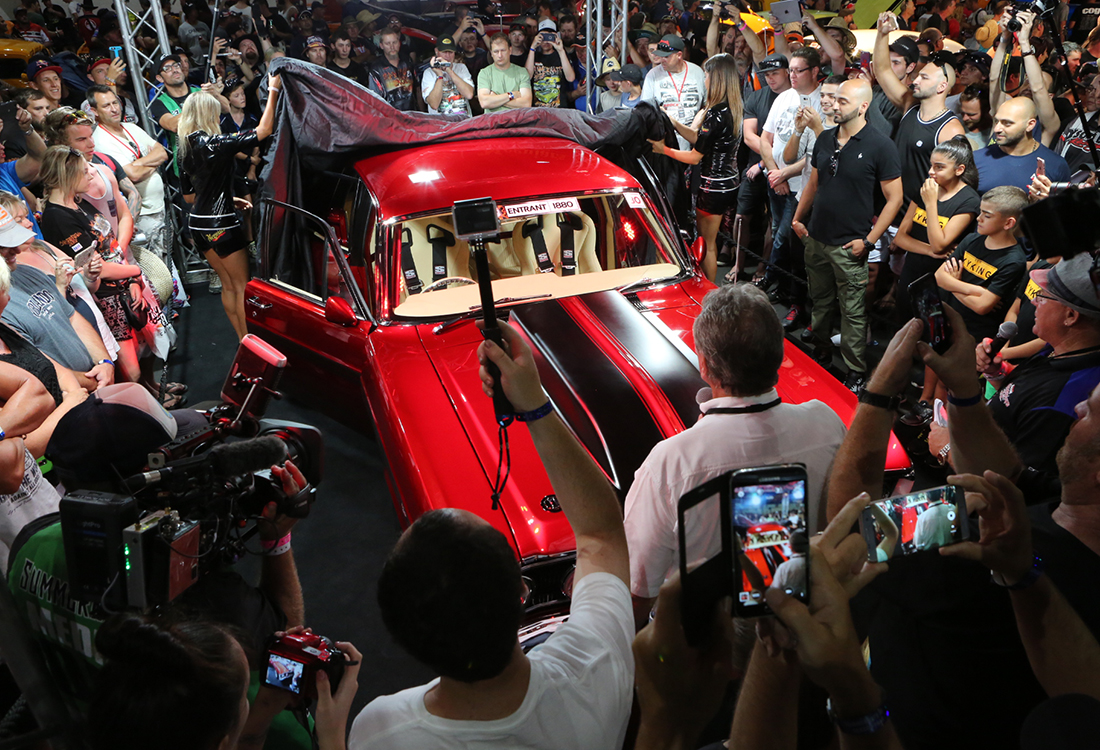 "Winning Meguiar's People's Choice is the best feeling," says Simon. "I didn't come here to win trophies, I came to show what I could build and what I think a car should look like. To me this is the most important award. Judging is one thing, however knowing people like your car makes you feel really good. I'm so happy, it couldn't have asked for a better debut for the car."
That debut almost didn't happen, with XYKING receiving its finishing touches the morning before heading to Summernats.
"I've owned the car for 10 years," says Simon, "during that time I've rebuilt it three times – it's been off the road for about eight of those years."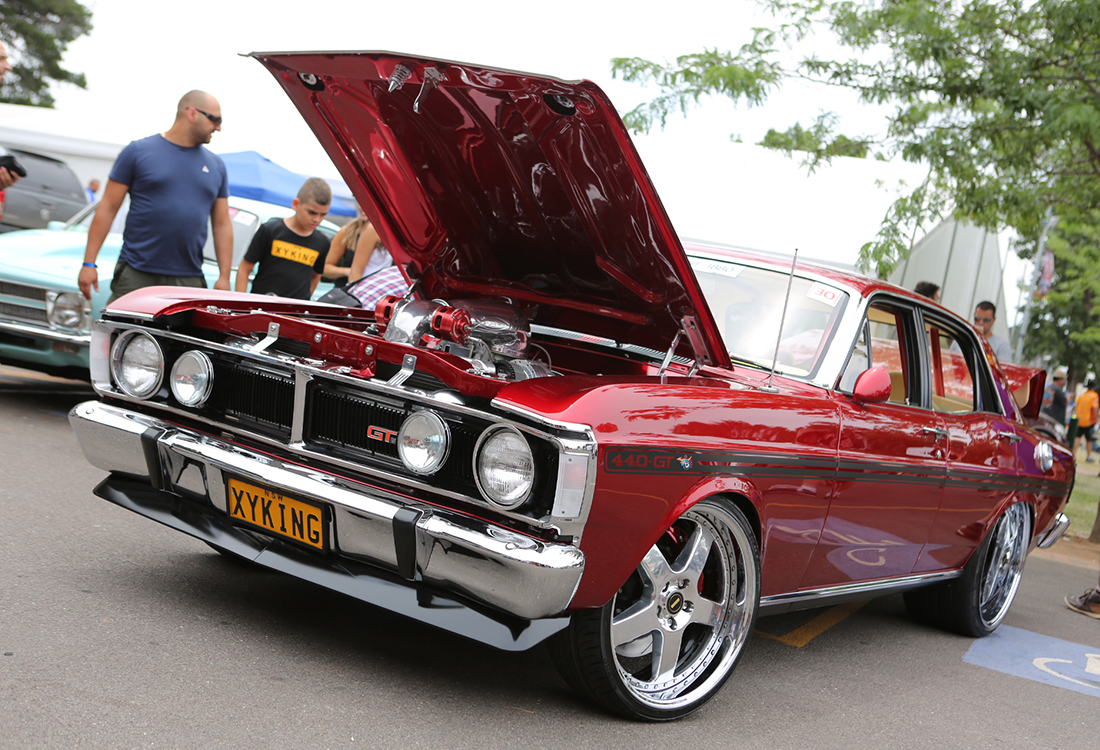 Highlights of the eye-catching machine include a 440-cube, F2 Procharged Windsor built by AN Racing. Handling all that grunt is ProTrans 2-speed Powerglide and 40-spline Mark Williams diff. Stopping all that grunt is 360mm rotors clamped by eight-spot (front) and six-spot (rear) calipers – which nicely fill out the massive 20×7.5 and 22×12.5 wheel and tyre combo. The silky smooth body and retina-searing paint is the work of Queen Street Customs. While Elite Custom Interiors worked their magic inside with custom seating, flat floors, centre console and one-off door trims – all swathed in Bentley Nappa leather and Alcantara suede. XW/XY fans will also notice the trick billet dash knobs and bezels – they're just two examples of the myriad of custom pieces that appear throughout XYKING.