The exterior of a car can be compared to our skin, with constant exposure to the sun overtime it will age but maybe not wrinkle. Most of us understand that to car looking its best you need to wash it regularly but how many of you maintain your unpainted exterior plastic trims or mouldings?
Sure these parts are being cleaned as you wash over the car will help but it won't stop them fading overtime, they need special protection to keep them looking like-new and it just so happens that we have just the product to do the job. Let's look at one of our staff cars below to show you know exactly what I mean.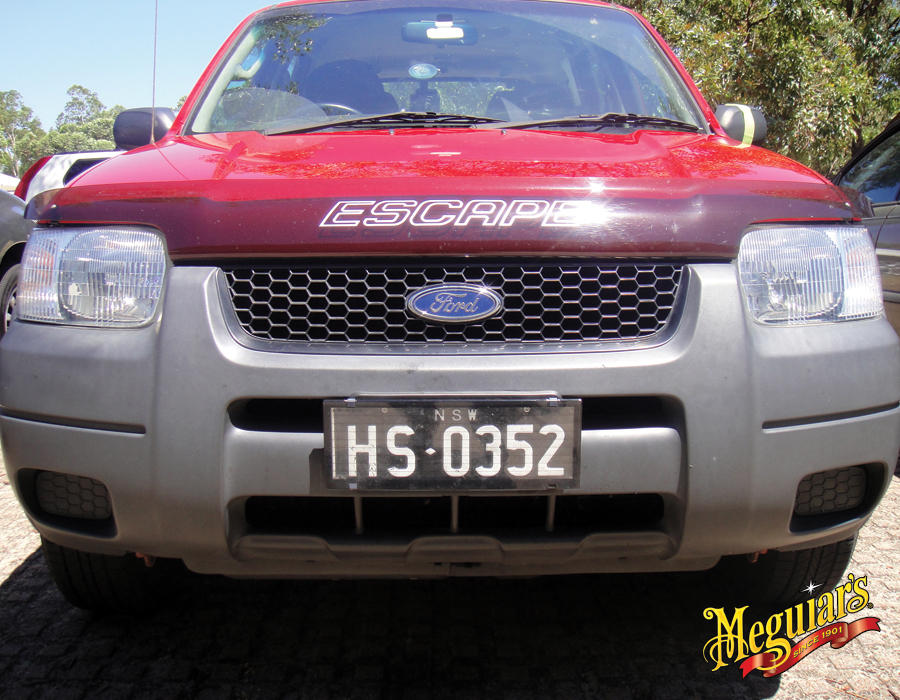 You may have looked at the first pic and thought that the bumper isn't too bad, but wait till you see my side by side comparison photo using the Ultimate Protectant, then I think you'll agree the change is nothing short of incredible.
For comparison purposes I ran a piece of masking tape down the centre of the bumper then applied the Ultimate Protectant with an applicator pad to the right hand side of the bumper (as you look at the image) with the left side obviously un-touched. If you get any product on the paintwork don't stress just use a clean towel/cloth to wipe it away.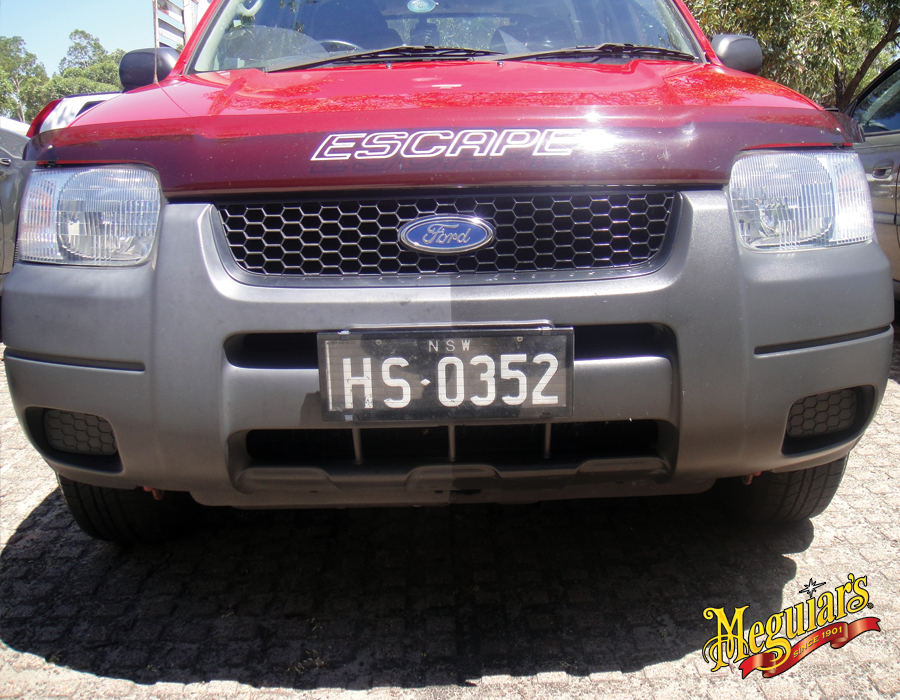 Now you may be thinking how does that work, well not being a scientist I can't give you the chemical specifics but what I can say from personal use is that it brings new life and colour to aged/faded surfaces. However it's not just for faded bits & pieces, it can and should be used on any exterior trim/mouldings that need protection from the elements and it won't wash away like so many other products do leaving streaking on the paintwork.
Apart from being incredibly effective I think what makes this a 'cut above' the rest is that it is formulated to work on interior surfaces as well, if your dash or any other trim for that matter has seen better days give a wipe over with a little bit of this magic in a bottle and bring it back to life.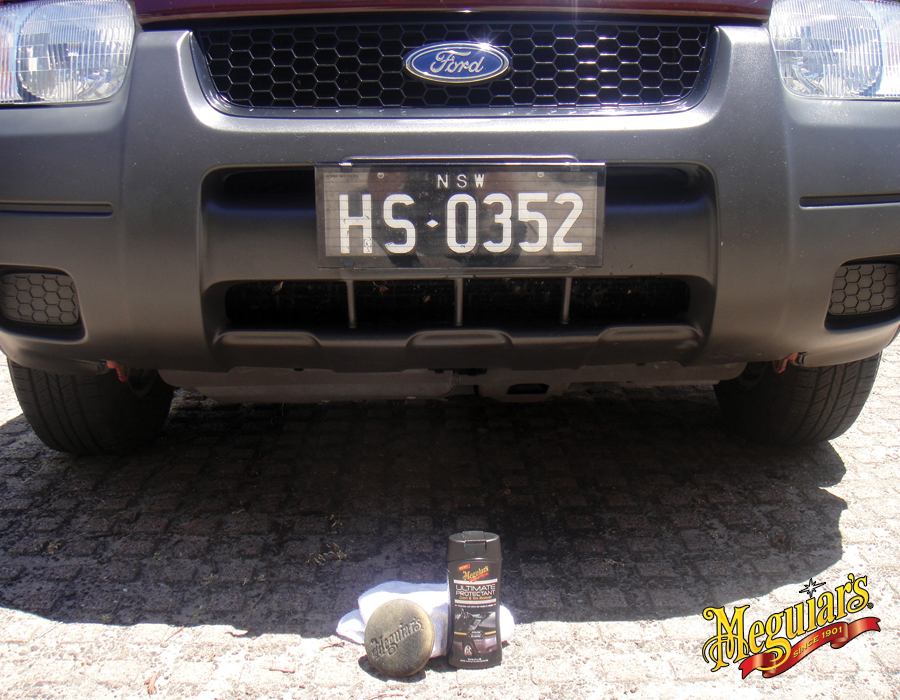 With the front of the car now finished I wonder how long it will be before my work mate decides to do the rest of the car. I'm guessing a couple of days..