Meguiar's new NXT Generation Polymer Paint Sealant is a scientific breakthrough that introduces an entirely new dimension of paint protection. This technologically advanced synthetic formula glides on and wipes off effortlessly, refining the paint finish by minimising fine swirls and micro-scratches while producing deep, vibrant colour and a dramatically clear wet-look on your paint. Our proprietary Hydrophobic Polymer Technology provides relentless water beading and protection from oxidation, corrosion and surface degradation. Meguiar's NXT Generation Polymer Paint Sealant gives you an intense, deep wet-look shine, protection, and the relentless beading of Hydrophobic Polymer Technology.
FEATURES:
Meguiar's Hydrophobic Polymer Technology
Relentless water beading & protection
Protection against oxidation & degradation
Glides on & off easily for a slick finish
DETAILS:
Part No: G30118
RRP: $59.99
Size: 532ml (18oz) liquid
Includes Foam Applicator Pad

Keep your paint clean and glossy with Meguiar's Nxt Generation Car Wash for regular washing – or for any light cleaning use Ultimate Quik Detailer if you are short on time. These premium Meguiar's formulas safely clean away dirt, dust and grime, without striping away existing protection.
G30264 – Nxt Generation Car Wash 1.9L
G14422 – Ultimate Quik Detailer 650ml

Surface prep may be required. After washing your car, rub the face of your hand over its top surfaces. They should feel Smooth-as-Glass before polishing and waxing. Meguiar's Smooth Surface Quik Clay kit will quickly and easily remove the bonded contaminants that you typically can't see – only feel. Typically, they're baked-on and do not budge with washing, or even polishing. While Meguiar's ScratchX 2.0 can take care of scratches, scuffs or swirls, along with oxidation, water spotting and other paint blemishes. It's highly effective and clear-coat safe.
G1116 – Smooth Surface Quik Clay
G10307 – ScratchX 2.0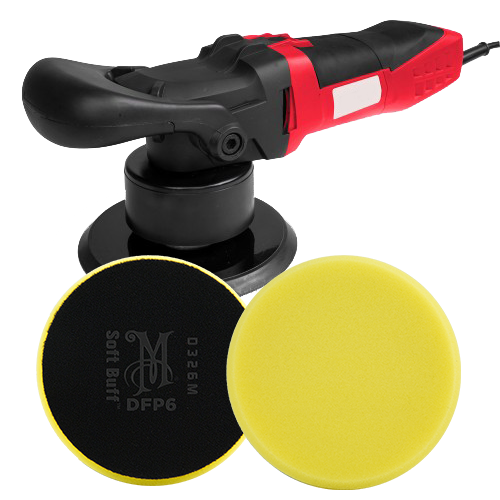 DUAL ACTION POLISHER
Meguiar's NXT Generation Polymer Paint Sealant can also be DA Polisher applied!
When applied with a Meguiar's Soft Buff DA Polishing Pad you can achieve even better results in far less time.