When it comes to cleaning your ride, one of the biggest areas of confusion are the wheels or rims. The cause of this confusion is in determining what type of finish your wheels have – as the type of finish determines what product is best suited. At Meguiar's, we get constant feedback from our retailers that their customers do not know what type of surface their rims employ.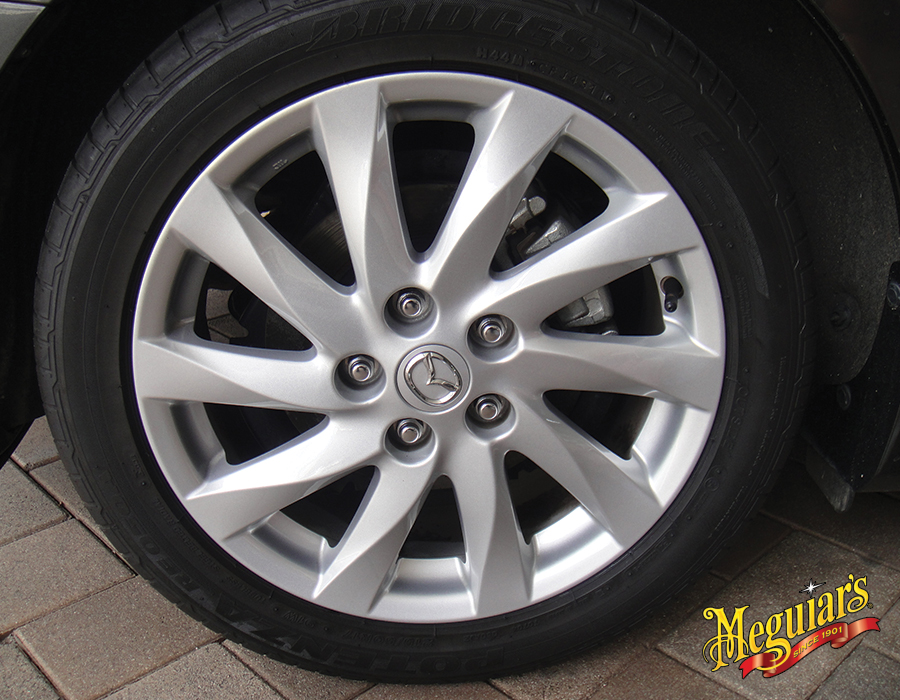 Here are a few general guidelines; virtually all OEM (original equipment from manufacture) are clear coated alloy. With aftermarket wheels, the finish may vary from polished alloy, clear-coated alloy, painted, chromed or a combination of some or all these finishes. Interestingly, a larger number of chrome-looking wheels (usually aftermarket) are actually painted. These should be treated like painted wheels, not chrome-plated wheels.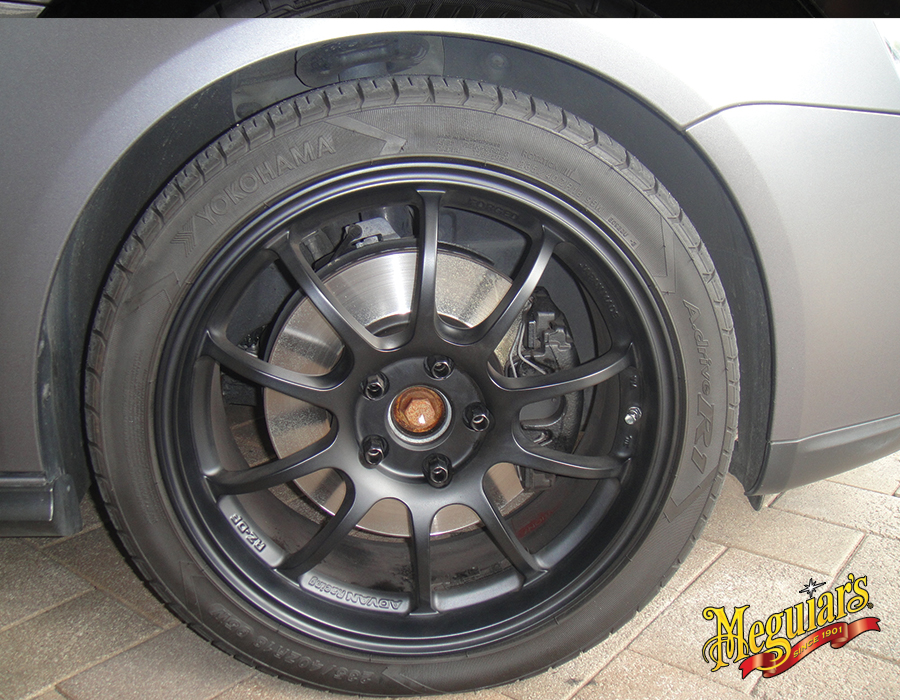 Here's an example of the damage the incorrect application of product can cause. This aftermarket rim was sprayed with an Acid based product and the results are pretty obvious.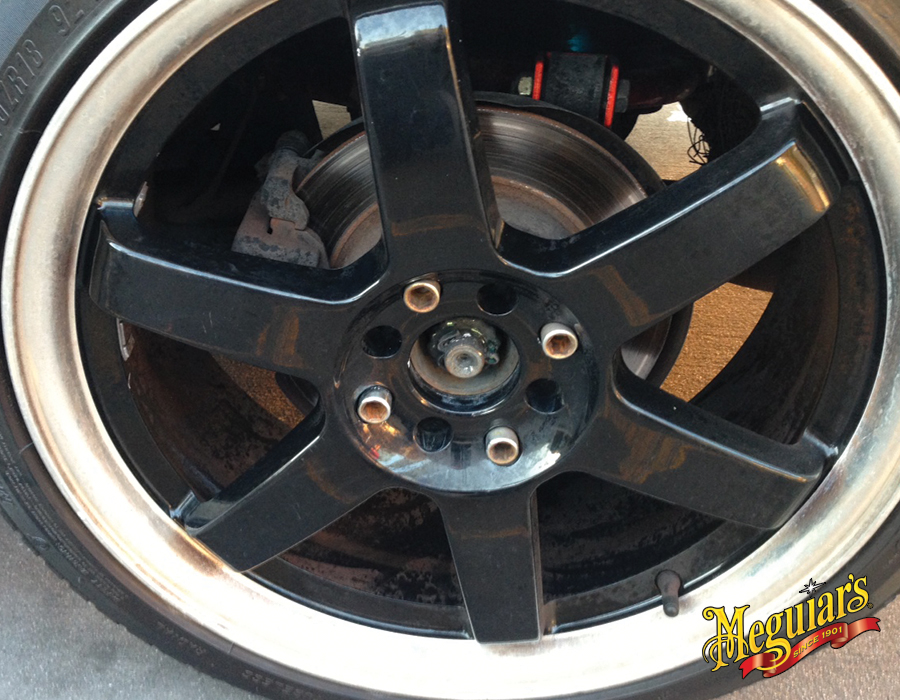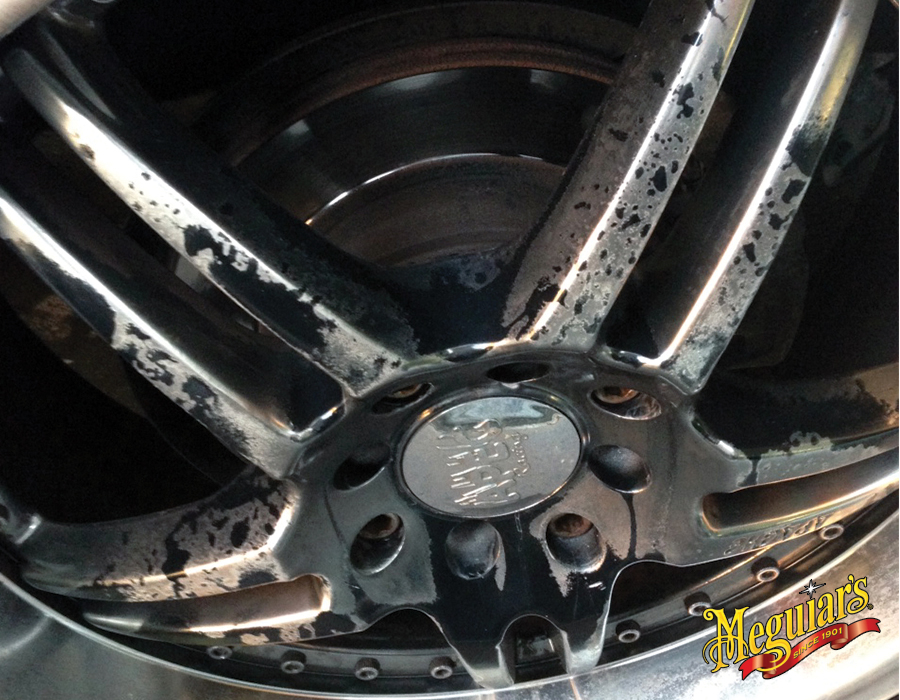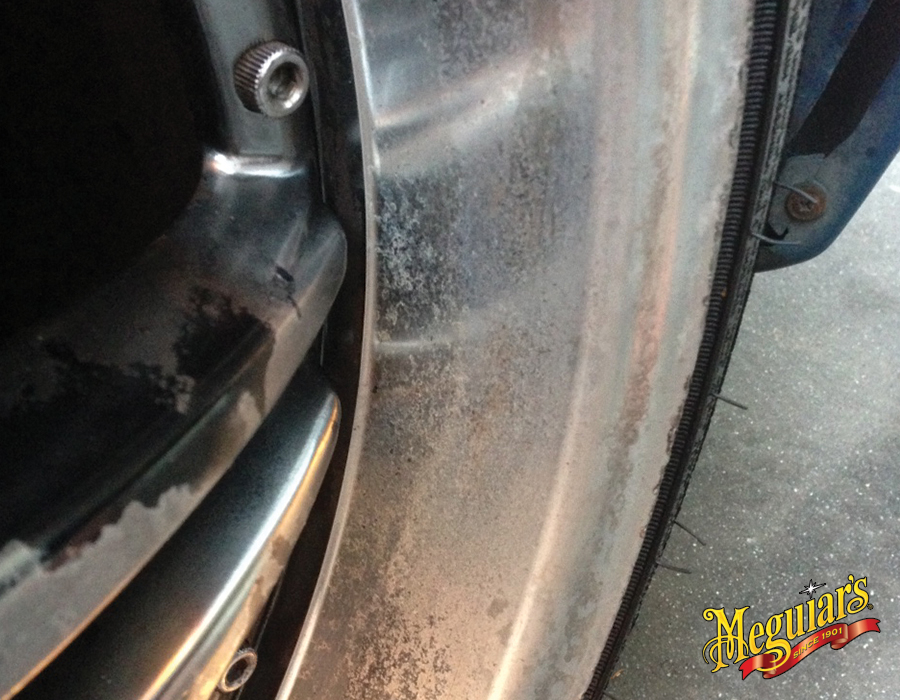 If you are 100% sure your rims are OEM, the best product to use is Meguiar's Factory Equipped Wheel Cleaner (G9524).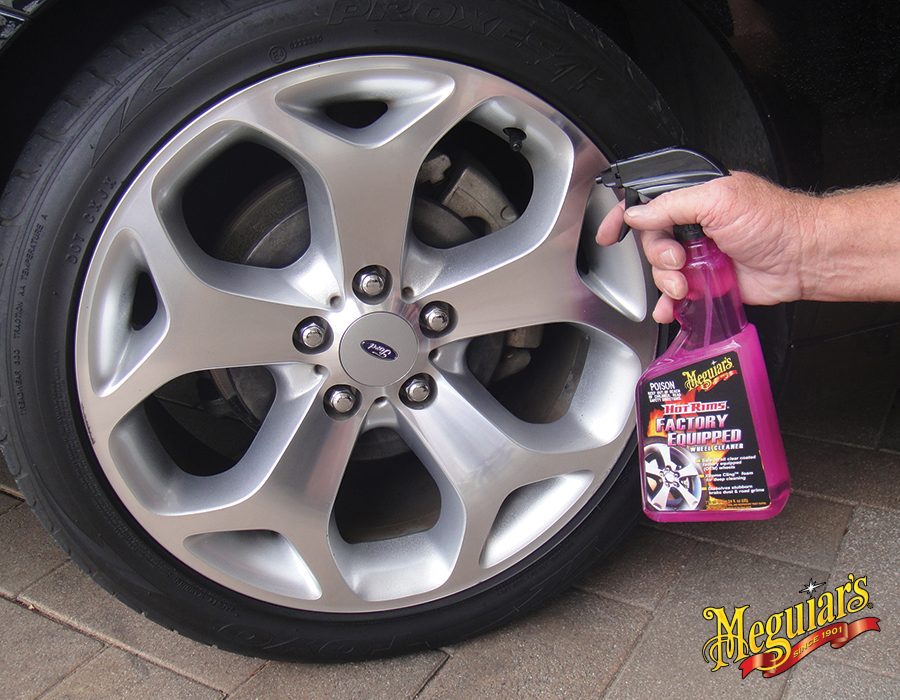 If you're in any doubt, or you have established your rims are aftermarket and have a non-clear coated finish, or you simply don't know, then play it safe and use a non-acidic product, like Meguiar's Non Acid Wheel Cleaner (AA6416).