Meguiar's Australia would like give a huge congratulations to Deby and Gary Myers on taking out the 2017 Street Machine of the Year (SMOTY) with their 1972 XA Falcon Hardtop – AGROXA. Hosted by Street Machine magazine, Gary is the first three-time winner of this prestigious and highly-sought after annual award. Deby and Gary have a had a long and proud association with Meguiar's, including; taking out Meguiar's Superstars Best of Breed (Meguiar's MotorEx 2005), Meguiar's People's Choice (Summernats 18) and unveiled another build, 2INSANE at Meguiar's MotorEx 2012. Meguiar's actively supports their Gazzanats events and Gary is a valued Brand Advocate for both Meguiar's and its Australian sister brand, Liqui-Moly.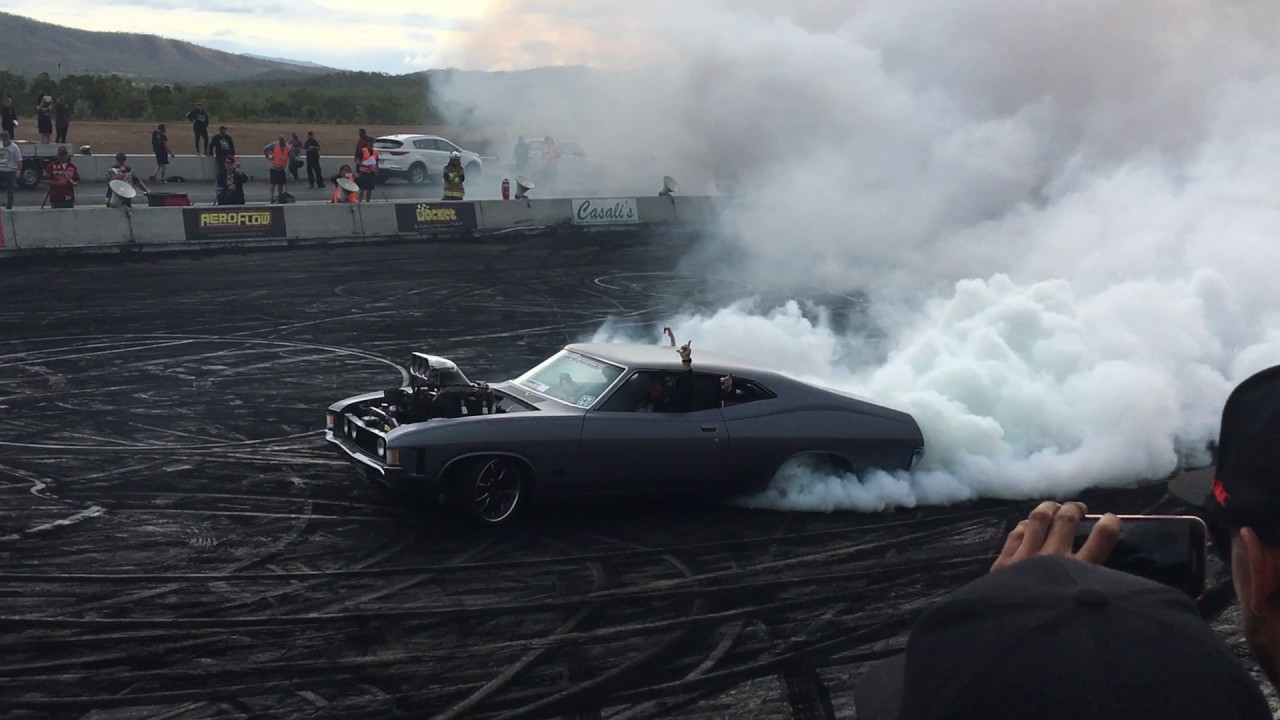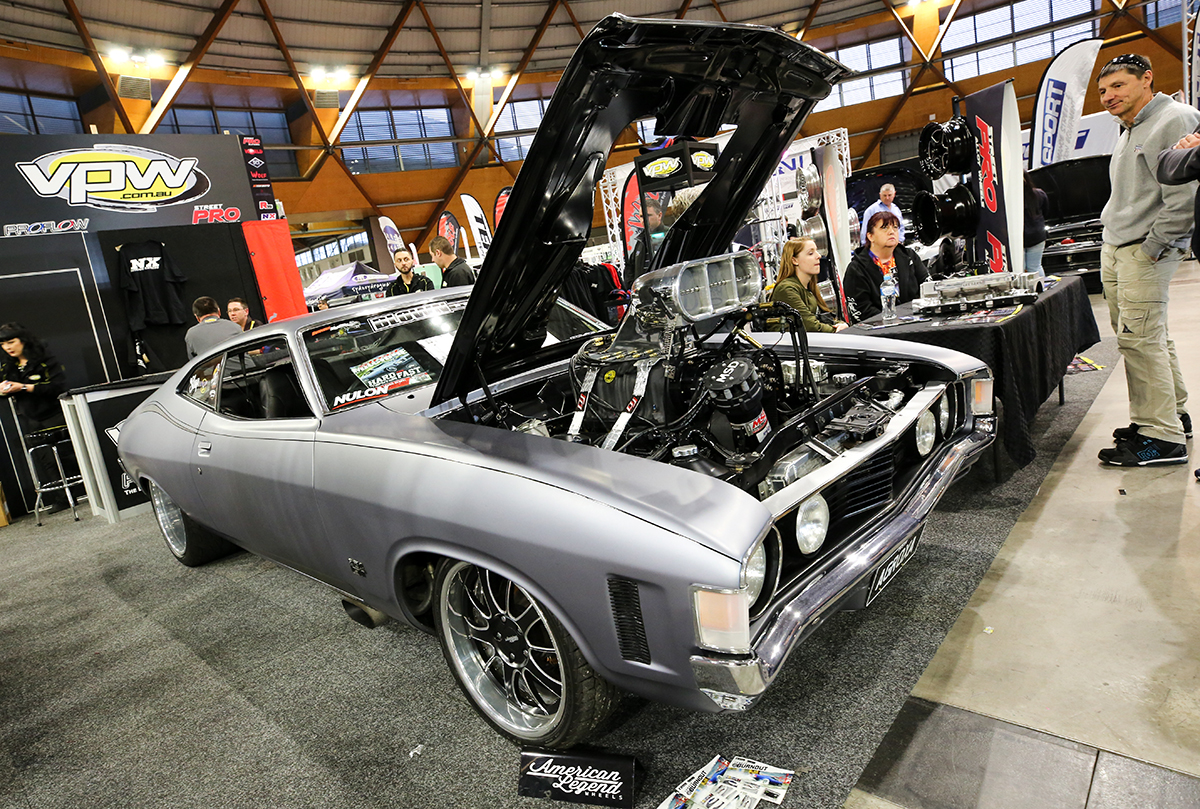 AGROXA is even wrapped in 3M 1080 Designer Wraps vinyl and rides on American Legend Phantom wheels – two other premier products that sit beside Meguiar's under the MotorActive umbrella.
"It was very unexpected," says Gary, "not bad for an old burnout bloke."
To surprise Gary, Street Machine Editor, Simon Telford and photographer Chris Thorogood just rocked up to Gary's house unannounced to give him the good news.
"I didn't even twig why they were here, until Telf grabbed the trophy off the back seat," says Gary. "I was a bit blown away."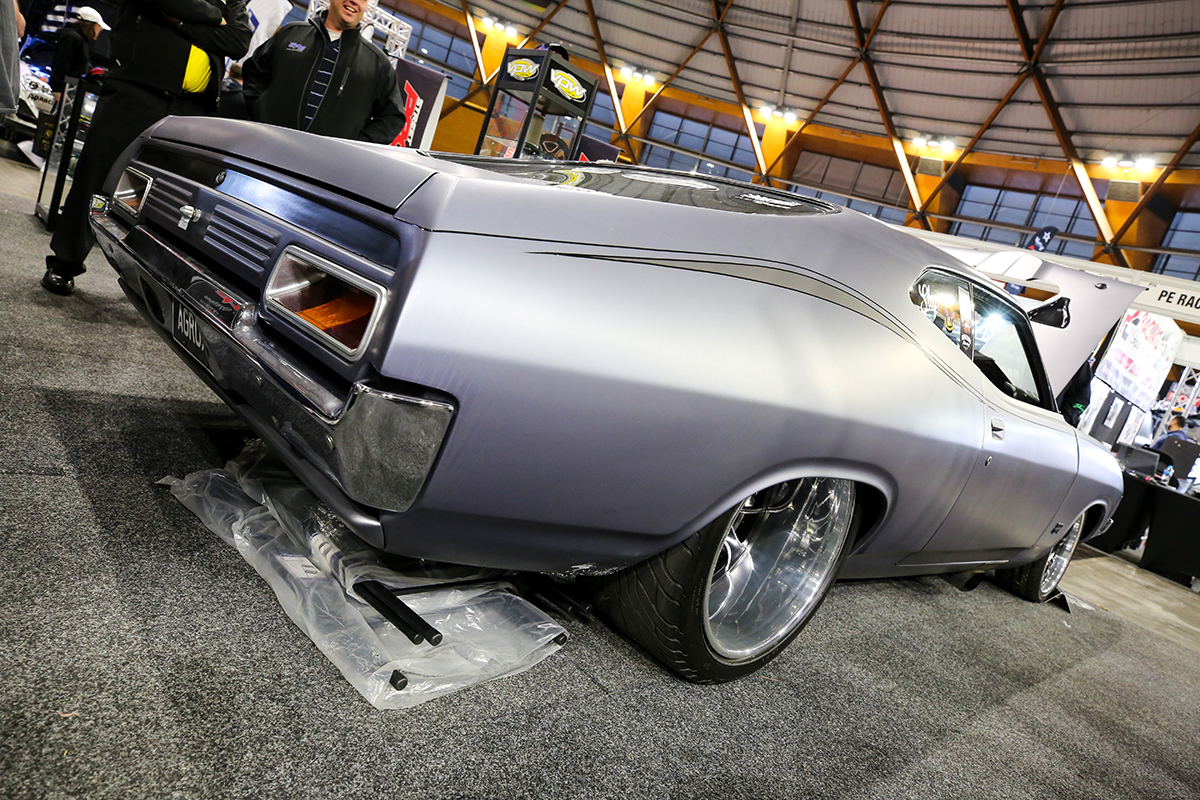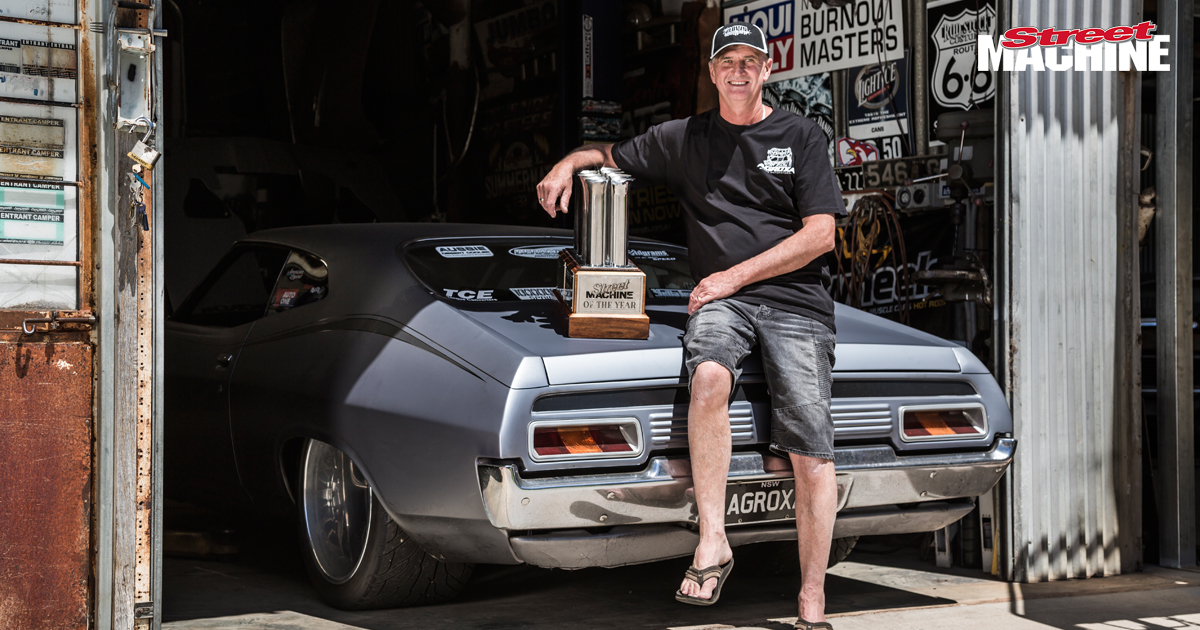 In true Aussie style Gary, Simon, Chris and a few of Gary's friends all celebrated with a couple of well-deserved cold brews.
Not happy to rest on his laurels, Gary's next goal is to qualify AGROXA for the 2018 Burnout Masters – look out tyres, Australia's Burnout King has you in his sights!