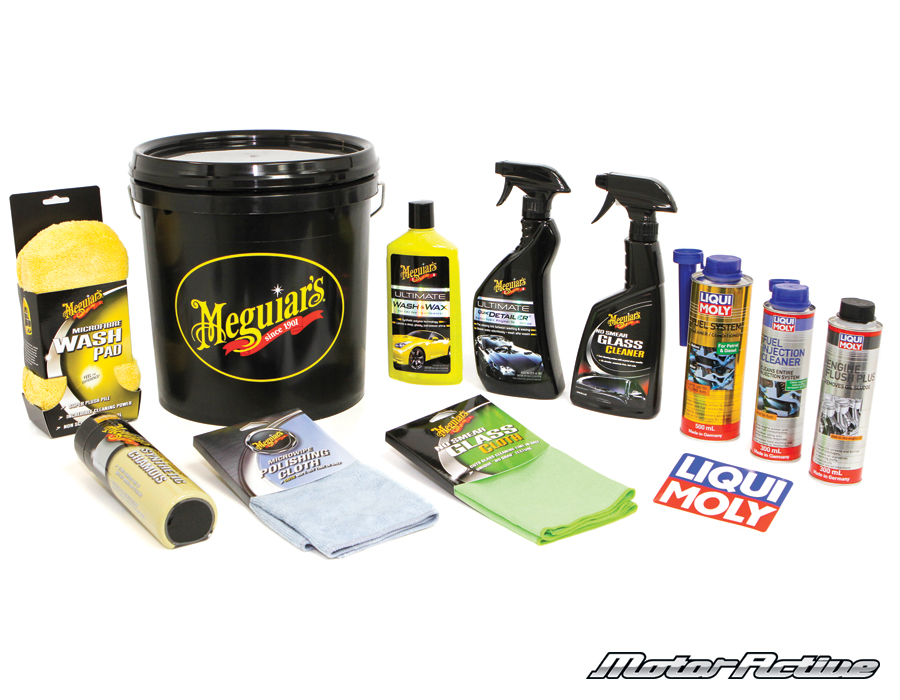 At each of the eight rounds that make up the 2014 Touring Car Masters (TCM) championship, series organisers will selected one standout competitor as the recipient of the Meguiar's/Liqui-Moly Looks Good, Goes Great award.
The selected vehicle needs to not only look sensational, it also needs to perform exceptionally. Each of the lucky competitors will receive a handy 15-liter bucket bursting with premium-quality Meguiar's products to get their muscle machine looking its best (and keeping it that way) along with a range of renowned Liqui-Moly additives and service products to maximise performance and longevity.
Eddie Abelnica and his Melbourne's Cheapest Cars-sponsored XB Falcon Hardtop is the first recipient of the Meguiar's/Liqui-Moly, Looks Good – Goes Great award. At round one of the ENZED Touring Car Masters (Clipsal 500 Adelaide), Eddie's stunning coupe was once again immaculately presented and delivered scorching performance – scoring a third overall in Pro Masters behind Andrew Miedecke (2nd overall) and overall round winner, John Bowe.
Who will go to that extra effort for Round 2 at Winton (4 – 6 April) and be rewarded by being crowned the next Meguiar's/Liqui-Moly Looks Good, Goes Great champion?