With the abundance of driver aids fitted to most cars todays it seems that some people still find it difficult to park a car properly. Recently I had one of our staff come to me asking for some help, it seems his new car (literally only a few months old) had been clipped by someone in the local shopping centre car park with not even an apology letter or contact details left on the windscreen.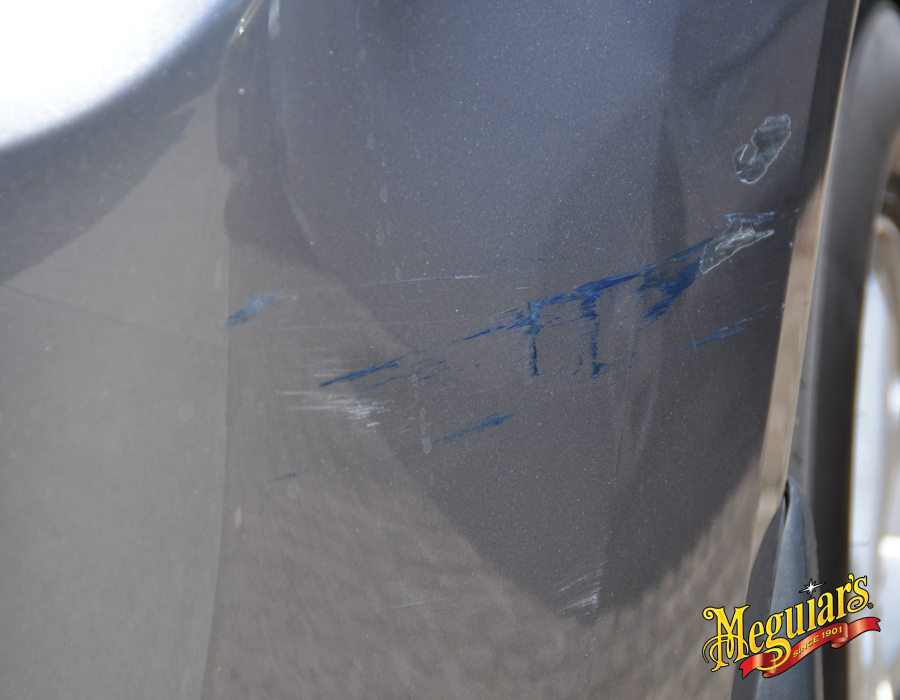 After having a close look at the rear bar it was clear that there were types of damage. There was obvious damage from the impact where the paintwork had been scraped off that will need to be rubbed back & repainted but also a blue section of paint obviously from the car at fault. While I didn't have the time or interest to get out the panel beating equipment I knew with a couple of Meguiar's products I could make the damaged area far less obvious than it currently looked.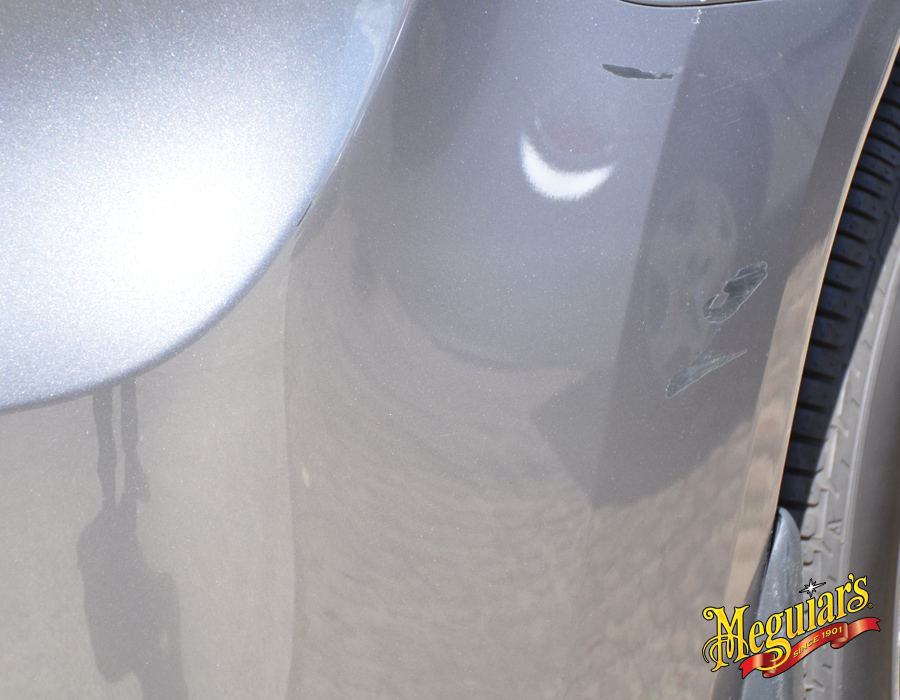 So I headed out to the car park with a bottle of Ultimate Compound, microfibre applicator pad, microfibre towel & went to work on the bar. Over the years I've found using a microfiber applicator with the Ultimate Compound cuts faster (compared with a foam applicator) making the job that much easier along with reducing the elbow grease. Removing the transferred paint took me around 10 minutes all up. After a quick once over by the car owner he was really happy and asked when I'd be touching up the other spots… I might save that job for another story.