The Gnoo Classic Car Club was formed to keep alive the history of the old Gnoo Blas Road Racing Circuit. Located near the central western NSW city of Orange, the circuit war originally built in 1953 as a combined community project with Orange City Council and Canobolas Shire Councils. Before it's closure in 1961, the celebrated circuit hosted a number of major events and in 1955 it held Australia's first official FIA – sanctioned international race meet, followed by the inaugural Australian Touring Championship.
Some of Australia's best known drivers have competed there, including the likes of Stan Jones, Alex Mildran, Bob Jane, Ron Hodgson, Bill Pit and Gelignite Jack Murray. In fact Sir Jack Brabham even started his racing career at this renowned circuit in its heyday. Gnoo Blas was accredited as the fastest circuit in Australia at the time, with the lap record of 105mph average or 169lm/h in today's measurement. It is without a doubt a pivotal part of Australian motorsport history, which is why the Gnoo Blas Classic Car Club celebrates its rich history through their regular club runs on the third Sunday of each month, along with their annual Classic Car and Bike Show n Shine.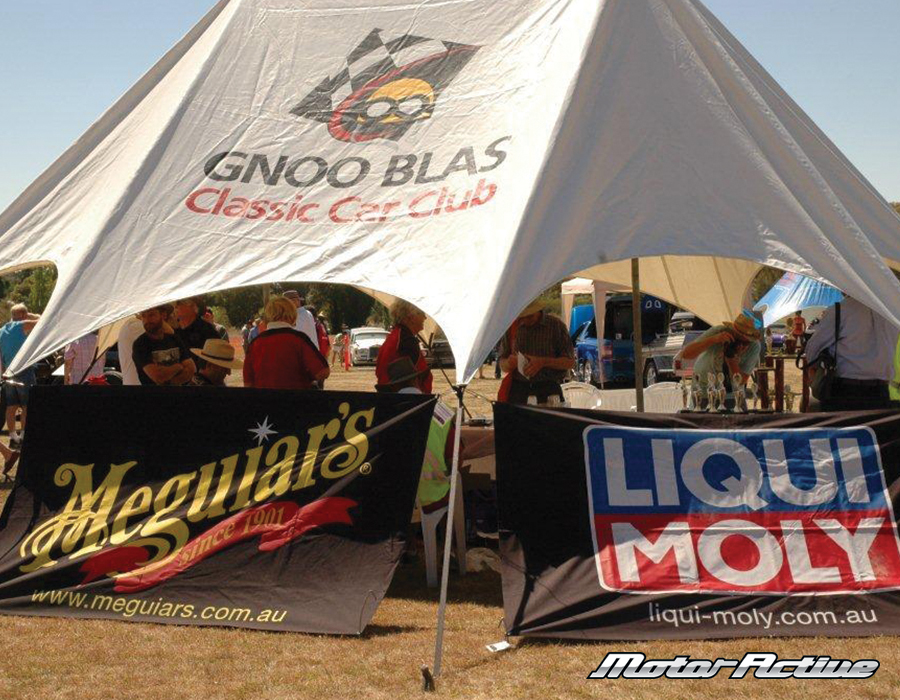 The Club of about 40 members hosts the Show n Shine on the second weekend of each February at Jack Brabham Park – located in the centre of the old Gnoo Blas circuit. It is one of the biggest shows in country NSW attracting an amazing array of over 300 stunning vehicles. This nostalgic family friendly weekend also includes a variety of entertainment including billycart races for "Kids of all Ages", model-car racing demonstrations and rock band throughout the weekend. A highlight of the weekend is the Saturday-night Enthusiasts dinner with invited special guests.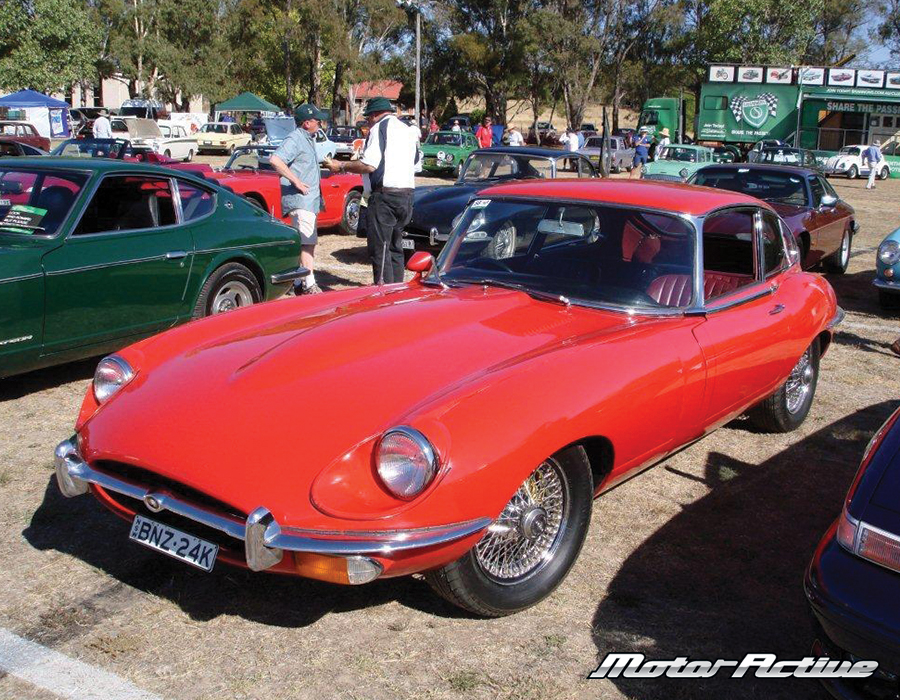 There are 10 award categories on offer, as well as the Best Club display with many of the club members showing off their prized machinery to the enthusiast public. In 2014, this year's event attracted racing luminaries Neal Bates and Coral taylor along with legendary racer Loe Geoghegan, who did also compete at Gnoo Blas back in the early 50s.
It was a great visual weekend, with the club organising a saterday morning convoy up from Sydney that departed from Glenbrook Tourist Information Centre. There was alotted free time for entrants to head out n about to do a bit of exploring around Orange as well as Sunday morning's navigational run. Be sure to mark-out this event in your diary for 2015 as definately worth visiting.