Keeping automotive window glass (or even glass around the home) crystal clear, requires regular maintenance – that means cleaning them ! However, with many ordinary glass cleaners, it's easier to leave behind anoying smears and streaks. Not so with Meguiars Perfect Clarity and No Smear Glass Cleaners as they clean leaving streak-free clarity.
While some glass cleaners use harsh detergent and ammonia solutions as their active cleaning agents, Meguiars Glass Cleaners are completely detergent and ammonia free. Our glass cleaners rely on a unique anti-haze and dust repellent formula to deliver a streak-free shine for maximum visibility while simultaneously keeping glass cleaner for longer.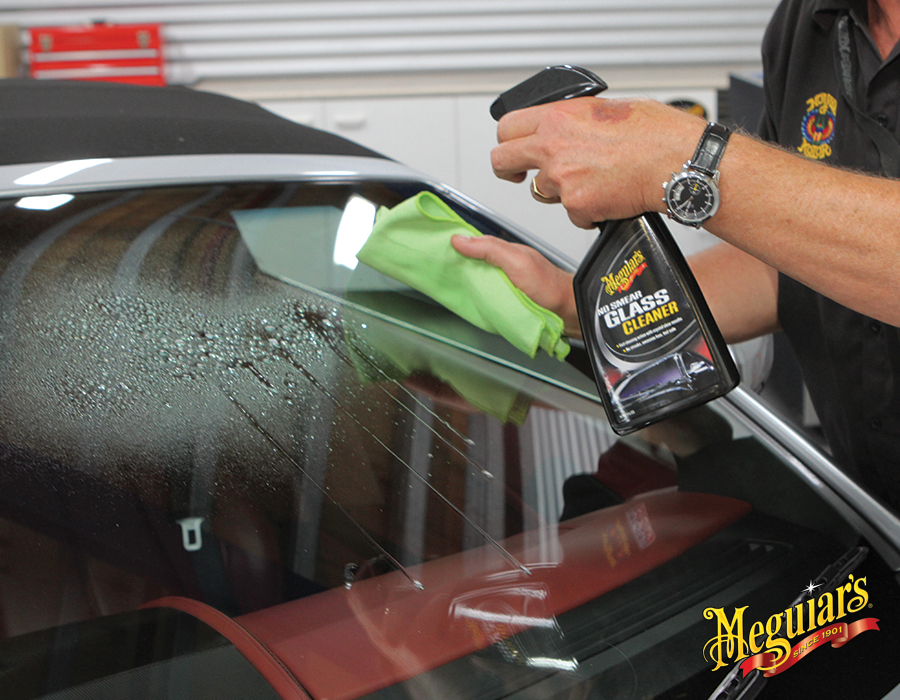 To apply, simply spray a light mist directly onto the glass, spread evenly using a Meguiars No Smear Glass Cloth (AG3032) or Meguiars Terry Cloth (EPTOW) then flip the cloth over wiping off till dry.
Product Benefits:
* Spray on wipe-off quickly
* Tackles the dirtiest glass
* Removes windscreen-fog residue,bird droppings,bug splatter & road grime.
* Safe on tinted windows and mirrors
* leaves a perfectly clean – smear-free finish
Meguiars Glass Cleaners are available in Two types:
Perfect Clarity Glass Cleaner (G8224 – 710ml)
No Smear Glass Cleaner (AA6316)