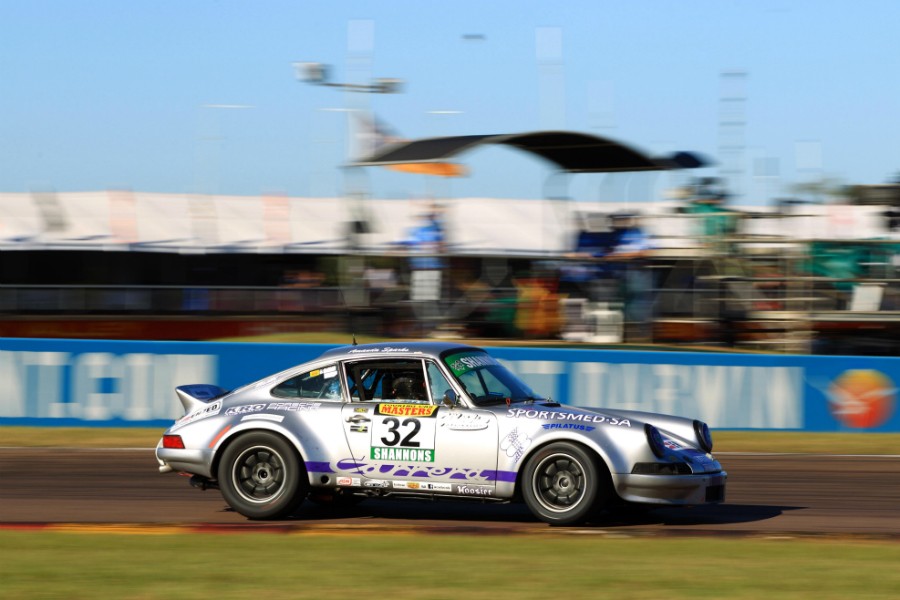 It certainly was hot going up at Darwin for the third round of the 2014 TCM Championship. Taking out the Meguiar's/Liqui-Moly Looks Good, Goes Great award for the Hidden Valley round was Amanda Sparks in her immaculately-presented 1973 Porsche 911 RS.
Having returned to the TCM Championship after an off-season injury kept her out of the first two rounds, Amanda wasted no time getting her slick, silver # 32 Porsche back on the pace. Unfortunately her good run came to end when her Porsche, along with several other cars, came together, after they were caught out with oil on the circuit.
Luckily for Amanda, the Meguiar's/Liqui-Moly prize bucket is loaded with plenty of products to get her silver Porsche back into racing trim in time for round four at Sydney Motorsport Park (August 22-24).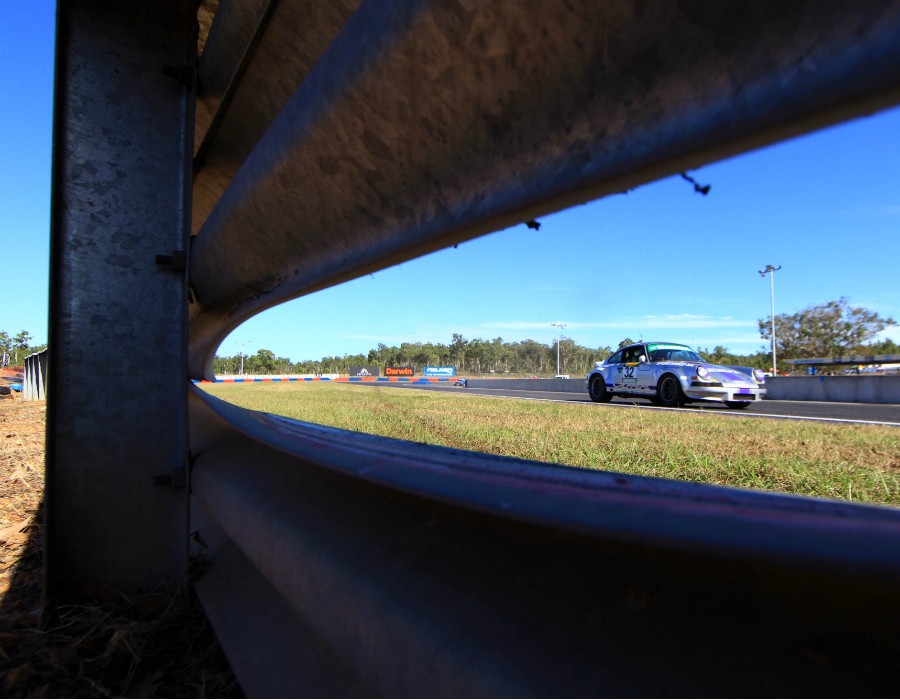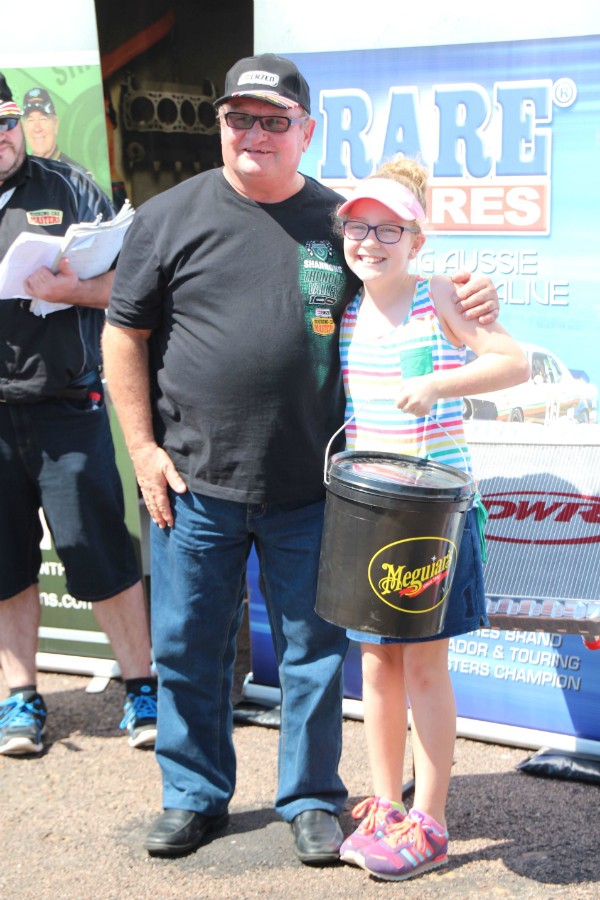 Amanda's daughter, Lilly, happily accepts the award from category manager, Tony Hunter.
ABOUT THE AWARD
At each of the seven rounds that make up the 2014 Touring Car Masters (TCM) championship, series organisers will selected one standout competitor as the recipient of the Meguiar's/Liqui-Moly Looks Good, Goes Great award.
The selected vehicle needs to not only look sensational, it also needs to perform exceptionally. Each of the lucky competitors will receive a handy 15-liter bucket bursting with premium-quality Meguiar's products to get their muscle machine looking its best (and keeping it that way) along with a range of renowned Liqui-Moly additives and service products to maximise performance and longevity.