Keeping every part of your car looking its best requires the use of the correct product, applied in the correct manner – which is why Meguiar's offers an extensive range of cloths and applicators. With such a wide range to choose from, how do you know what's for what? Which cloth/applicator for which job? Glad you asked.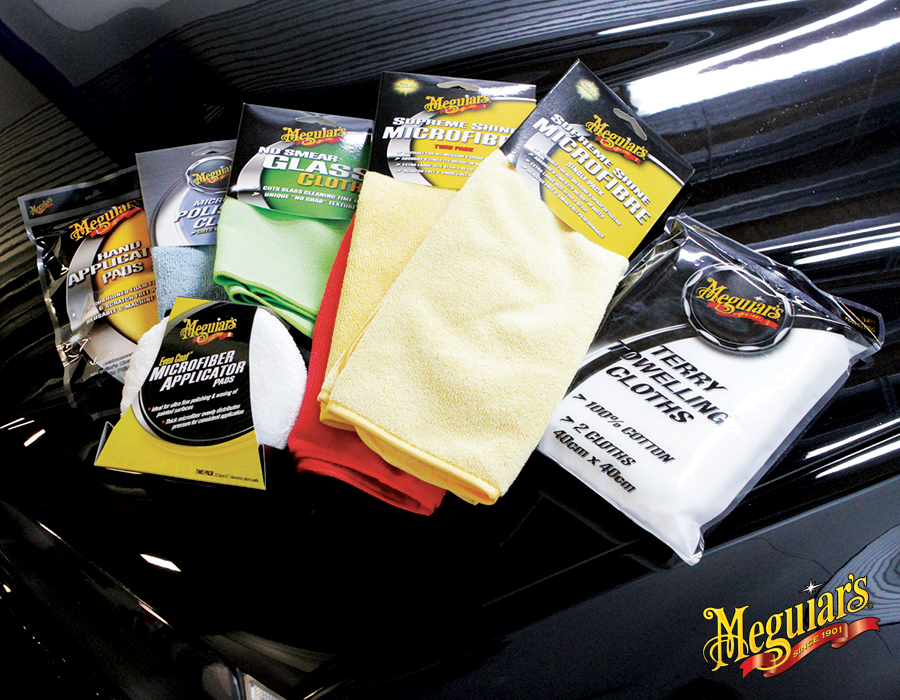 Quick Guide
Yellow Microfibre:
Perfect for application and wipe off of polishes, waxes and detailer products. A premium-quality cloth featuring satin stitching edging for zero scratching – making it the ideal choice for sensitive surfaces.
Blue Microfibre:
Similar to the yellow Microfibre cloth, just smaller in size (40cm x 40cm versus 60cm x 40cm)
Red Microfibre:
Slightly lower absorbance than the yellow microfiber cloths, ideal for application and spreading detailer products.
Green Microfibre:
Specifically developed for glass cleaning. Features no-grab fibre construction and zero lint residue.
White Terry Towelling:
Made from 100% Terry cloth, it's great for general purpose cleaning and product application. Superior to cheese cloth and T-Shirt material.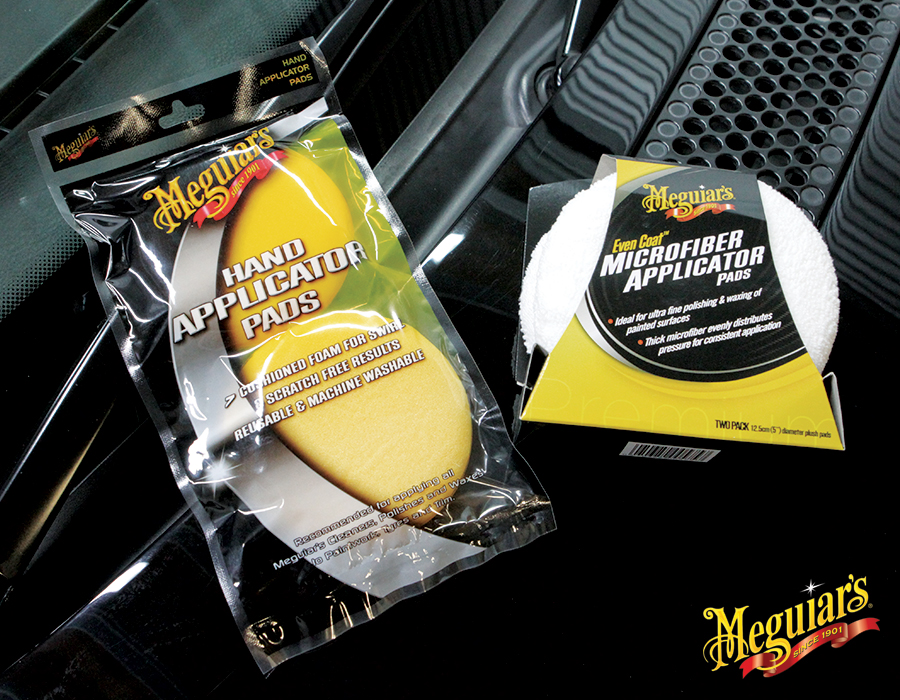 Hand Applicator Pads:
These round yellow, foam pads are ideal for applying all Meguiar's exterior and interior cleaners, cutting compounds, polishes, waxes, detailers and tyre shine products.
Even Coat Applicator:
White, microfiber-covered, round, foam pad offers the ultimate in swirl and scratch-free finish. Thicker cross-section makes for better grip during prolonged use.
Care and Maintenance All Meguiar's applicators and cloths are machine-washable and reusable. When washing, do not add bleach or fabric softener and never machine dry – as doing so damages the microfibre's fabric pile.